Page 4 of 4 •

1, 2, 3, 4
Just finished this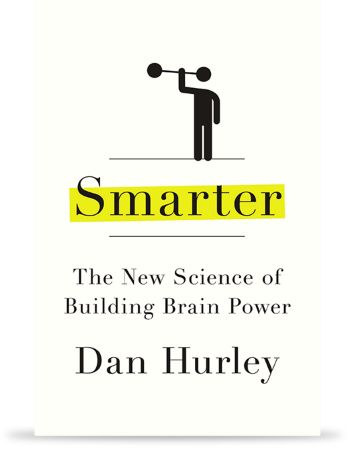 There are studies out that show you can improve your fluid intelligence by training your working memory.
Balanced and well written, worth the read.
The method used for training working memory is called the n-back
Give it a shot  http://soakyourhead.com/
And regular physical exercise helps too!

Brahma Bill

Incredible





Posts

: 2247


Reputation

: 92


Join date

: 2012-12-01


Age

: 54


Location

: Norfolk, VA USA



Fatman wrote:

Madman wrote:Gotta say, I like reading fiction more than boring self-help stuff.

Never got into reading self-help stuff, can't really cope with the "you can do it" tone.
I find there's a ton of variety in that genre if you look past the best sellers. Every once in a while a best seller will be worth reading, but most of them are garbage reformulations of common sense that are completely lacking in any reasonable path to success.
I have found a few to be rather useful in recent times. The Willpower Instinct by Kelly McGonigal is actually quite well done, even for folks that rarely have willpower problems, it's nice to know why willpower fails when it does.
I just recently finished death by food pyramid by Denise Minger and it was a rather interesting take and highly recommended. She doesn't lay down specific recommendations about what to do about it, but she does put the smack down on some universally accepted truths, as well as providing a good laymen's guide to reading scientific papers.
Next up is 10 minute time management by Ric Thompson, I'm not really sure how useful it's going to be, but he does have a point about how much a person could get done in 10 minutes a day, if that 10 minutes a day isn't already being used productively. That's roughly a work week and a half over the course of a year.

hedwards

Experienced





Posts

: 46


Reputation

: 2


Join date

: 2013-07-23



Finished survival guide a bit ago and now reading world war Z.
I think I might go to Naked warrior for a second read after WWZ

Cesar

Unsurpassed





Posts

: 4349


Reputation

: 50


Join date

: 2012-12-01


Location

: Albany, NY



Cheesedog wrote: You've got that right, I wish I had more time for recreational reading.
I do my best reading in the bathroom.  I often take a 20 mins break at work to do so.

Cesar

Unsurpassed





Posts

: 4349


Reputation

: 50


Join date

: 2012-12-01


Location

: Albany, NY



I'd love to say I actually read a book, but I have decided to read the Japanese ones I have... some day
ど根性忍伝 is on my list of must-soon-be-read-or-at-least-initiated.
Page 4 of 4 •

1, 2, 3, 4
---
Permissions in this forum:
You
cannot
reply to topics in this forum